Today's Senior Magazine - A senior magazine that provides important information, products and services for people fifty and over throughout the country - today's senior!





San Jose - Santa Clara Edition

READ THE MOST POPULAR, AND

TALKED ABOUT, SENIOR PUBLICATION IN OUR AREAS OF DISTRIBUTION

SEE WHY OUR 30,000 READERS ENJOY TODAY'S SENIOR MAGAZINE. 

IT CAN BE FOUND IN OVER 200 LOCATIONS THROUGHOUT THE AREA!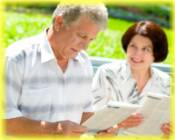 senior magazine in san jose, san jose california senior magazine, senior publication in san jose california,san jsoe senior publication

Today's Senior Magazine is a free publication that relies solely on advertising revenues to finance the production of our magazine.  We wish to thank these advertisers for their support.  Please take the time to see what they are offering.

The magazine is distributed in the cities of San Jose and Santa Clara, California

December 2019 Edition Advertisers

Bay Area Older Adults
,
Benefit Link, The
,
Cane Masters
,
Chateau Cupertino
,
Cloverleaf Care
,
Keith M. Cooper D.D.S
,
Home Helpers
,
Law Offices of James A. Ward
,
Lennar
,
Lincoln Glen Manor
,
Los Gatos Audiology
,
Mosaic Health and Life Insurance Services
,
NexGen HealthCare, Inc.
,
Nurse Builders Academy
,
Pacific Gardens
,
PushButton Care
,
Sourcewise
,
Starlight Caregivers
,

To advertise in this Area Edition:

408-205-6255